Brought to you by Outland USA
Outland USA was established in 2005 the heart of Tennessee with a strong focus on adventure, customer loyalty, and to be your trusted source for the best outdoor gear. Fast forward to 2019, we recognized the demand of a growing local bike market, and Outland USA opened Outland Bike to provide adventurers the same personal experience, top quality bikes and gear, and passion for the outdoors that inspires us to
Adventure Out
!
Don't get us wrong though…we are MUCH more than your neighborhood bike shop
Elevating the experience of a typical bike shop, customers can enjoy a cup of coffee while browsing through the 50,000 outdoor products that
OutlandUSA.com
offers. Via provided laptops and tablets, a customer finds an item, selects a "see-it-now" button and the product is delivered from the adjacent warehouse on a roller conveyor within minutes. Presto, a bike bell rings and the selected product is delivered right to the store. We take your business seriously. Some even call us gear geeks! Whether you're hiking the Appalachian Trail or just want to express your outdoor style, we will equip you to handle any adventure. Although we have tens of thousands of items in our warehouse, each premier brand and product lineup is carefully selected. We stock quality equipment and apparel in a variety of sizes and colors to fit the whole family. We created Outland Bike to make it easier than ever to help experienced and new bikers and adventurers alike share our passion for quality gear and the next adventure, whatever it may be.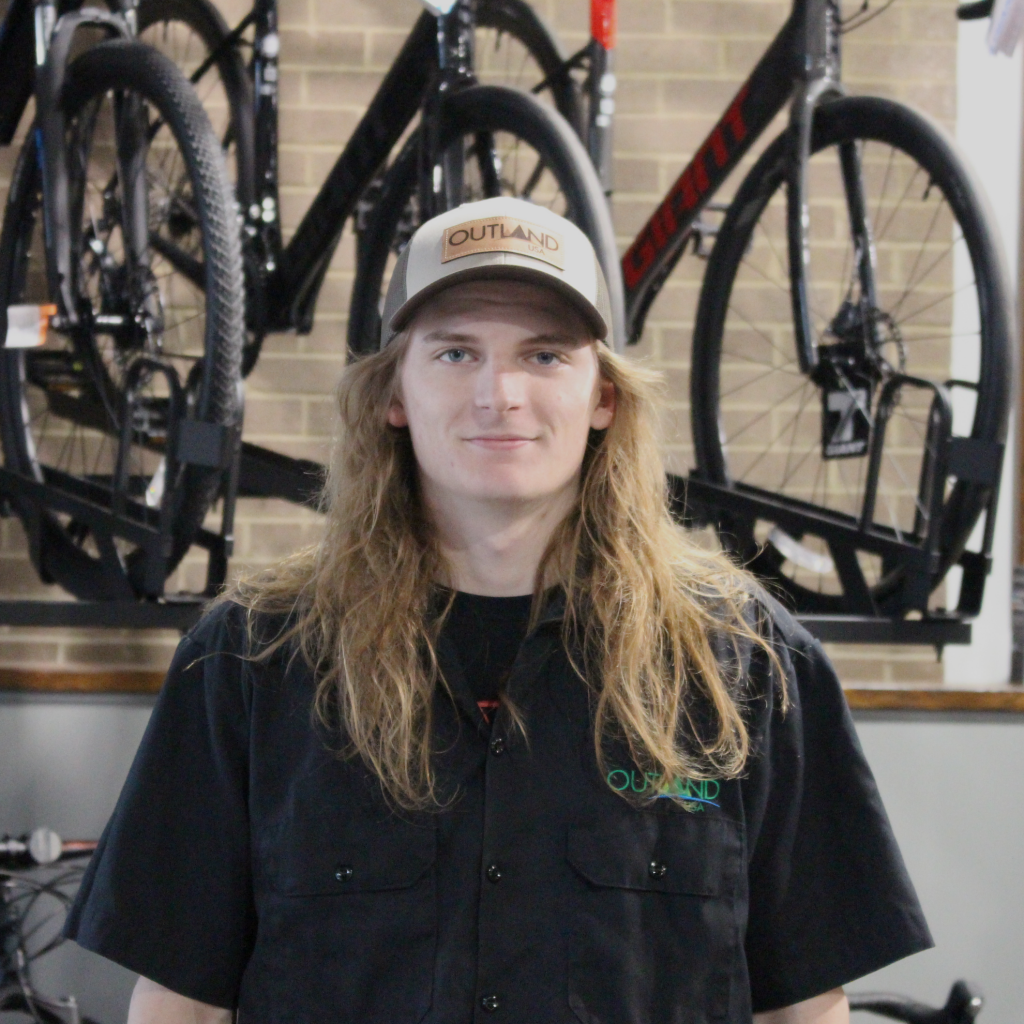 A Nashville native through and through, Max has loved riding 
bikes nearly all his life. Following his passion, he became a fully 
trained and certified bike mechanic after studying at the Barnett 
Bicycle Institute. With his impressive skills and experience, Max is 
capable of tackling the most difficult repair jobs imaginable.